The Maldives is an open society with few restrictions on women.


He called on the people to condemn such gender discriminatory behavior, and to make a renewed commitment to protecting our society from such evils. He further said that attaining the goals declared in the Maldives Vision 2020 required every citizen to be committed through their deeds to the elimination of all obstacles to ensuring gender equality.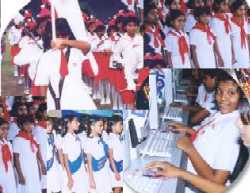 Girls have equal opportunity for education.
In the message, the President stressed the important role parents and teachers had to play in inculcating the principles of gender equality in the minds of the young. He further noted the useful role the espousal of gender equality by the whole community would play in assisting parents and teachers in sensitizing children to gender issues.