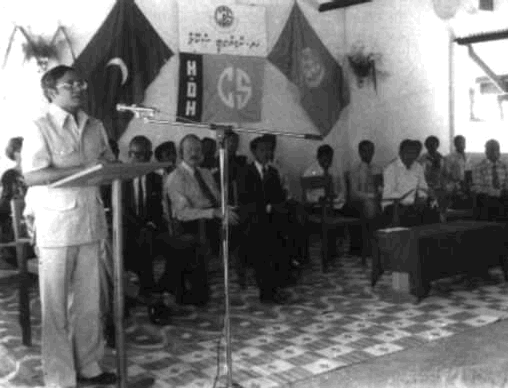 Haa Dhaalu Atoll Education Center opens : 1979
The Haa Dhaalu Atoll Community school, as it was then known, was opened way back in 1979 in the northern island of Kulhuduffushi. It was one of the first government schools to open outside Male. In those pioneering days could anyone have imagined that this remote island would be the hub of secondary education for the Northern Region?.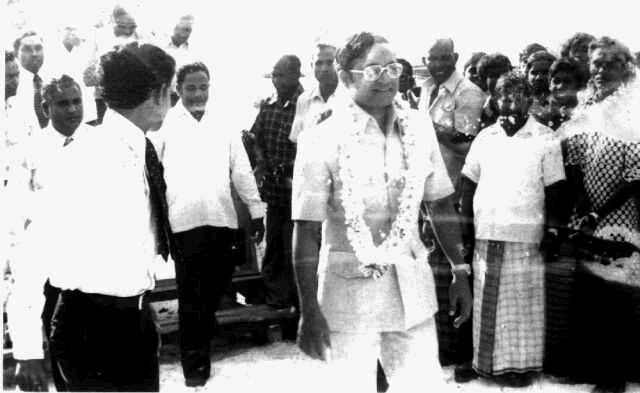 President Gayoom arrives in Kulhuduffushi for the opening ceremony of the Atoll Education Center -1979
Before President Gayoom's time ordinary Maldivians rarely got to see their leader. Here the islanders are welcoming for the first time a leader who was doing so much for them.
Very early in his presidency Gayoom made it his goal to visit all the inhabited islands of the Maldives, to see how the people lived, to share their joys and their sorrow.
Those days even for the President there were no airplanes or yachts to travel in the type of luxury that today even ordinary Maldivians are used to. Below the islanders are enthusiastically rowing an open fishing boat carrying their President towards the the jetty in Kulhuduffushi.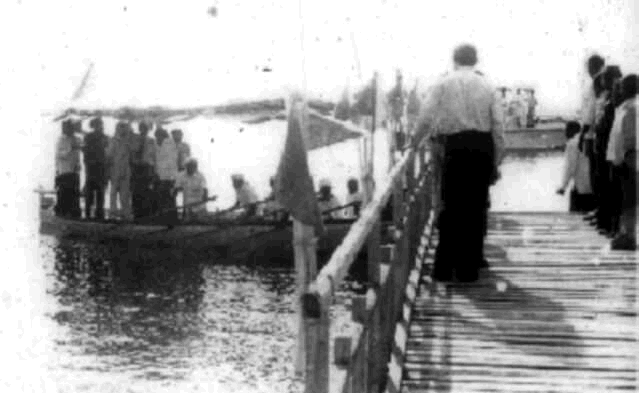 Incidentally, Kulhuduffushi was one of the few islands that had a jetty those days. In others one had to wade ashore in knee deep water. Yes, even the President.